One of many annoying things about anxiety is that it tends to make you feel like you're the only one who's ever felt that way, when that's actually far from the case. To prove it, here are some excellent songs about anxiety that can be your companion whenever you get anxious next. These songs won't necessarily alleviate your anxiety—if you're looking for that, hit up some of those sea shanties all the kids are talking about on TikTok. These are the songs that really capture what it's like when you're panicking, overthinking, or feeling trapped under the weight of your own nerves.
Also, I wanna be clear that since art is subjective a lot of these lyrics can be interpreted in many ways—one person's perfect anxiety lyric might be another person's perfect depression lyric, or heartbreak lyric!
"Little Talks" by Of Monsters and Men
"There's an old voice in my head that's holding me back" yes, I'm aware. It's my anxiety.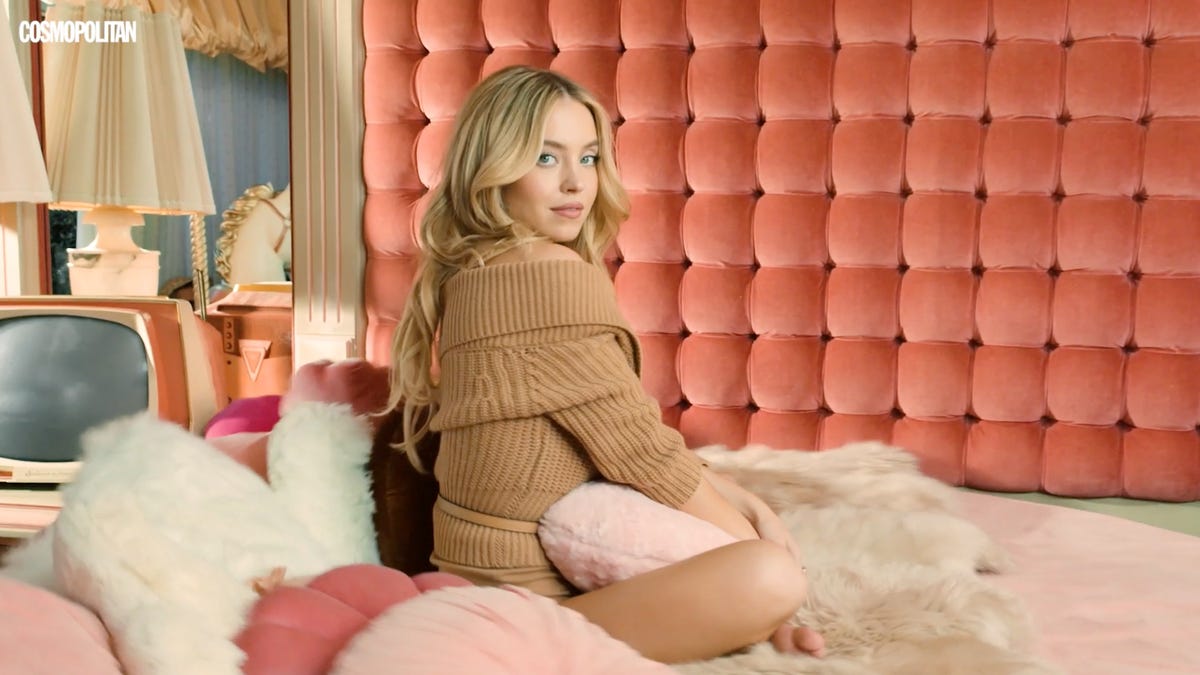 "Tickle Me Pink" by Johnny Flynn
While you're in a folk/anxiety state of mind, check out this darkly comic song from actor/singer-songwriter Johnny Flynn.
"this is me trying" by Taylor Swift
In the Disney+ documentary about folklore, Swift talks about how this song is about the way simple acts of trying can be courageous. Though, honestly, the mellow sounds of folklore and evermore double as good suggestions for what to listen to when you're feeling anxious as well. Lyrics that speak to the situation is a bonus.
"lovely" by Billie Eilish feat. Khalid
Sometimes it feels like Gen Z has been able to articulate and identify anxiety in ways other generations haven't even tried.
"In My Blood" by Shawn Mendes
See what I mean? We have to shout out the guys singing about anxiety, too. Toxic masculinity and all that.
"24/7" by Kehlani
Few of these songs actually say the word "anxious" or "anxiety" directly in the lyrics, but Kehlani's not afraid to. Sometimes you need to hear that it's fine to not be fine, and that's what this song repeats.
"Michael in the Bathroom" by Joe Iconis
This song, which became a showstopper in Be More Chill, dramatizes a panic attack and captures that specific social anxiety you feel when you've been abandoned at a party.
There are a lot of musical theatre songs about anxiety, actually. Theatre folk are an anxious bunch, perhaps because we all grew up listening to Cats. At the risk of this becoming a show tunes heavy playlist, however, I'll just recommend a couple. Dave Malloy's Octet has a song called "Candy" that's about self-medicating anxiety with games on your phone. Dear Evan Hansen has a few."Lifeboat" from Heathers is a good one too. So many!
"Breathin'" by Ariana Grande
Ariana Grande is not too shy to talk about her feelings. I mean, have you listened to these lyrics? It's all there in the art. Grande's "Get Well Soon" is also about her anxiety.
"can't calm down" by Hand Habits
I mean... the title kind of speaks for itself. Shout out to NPR's anxiety playlist for the recc.
"How Long" by Vampire Weekend
If 2020 hadn't happened, "why's it felt like Halloween since Christmas 2017" would have been the most accurate anxiety lyric I'd ever heard.
"Unwell" by Matchbox 20
Talk about a throwback... but like, you can't deny that this song holds up and speaks to a particularly angsty kind of anxiety. A different side, if you will.
"Basket Case" by Green Day
While we're hanging out in the past, let's take a moment to "listen to me whine about everything and nothing all at once." That happens to be absolutely how it feels when I unload my anxiety about a particular situation on a friend. Oops!
"Stressed Out" by A Tribe Called Quest feat. Faith Evans
One more for the '90s kids, but not to be confused with the Twenty One Pilots song. It's all about how everyday anxieties can be all-consuming. "The stresses of life can take you off the right path" is something we're all dealing with in big or small ways these days.
"Quiet" by Tim Minchin from Matilda
I lied, there needed to be one other Broadway song on this list. Partially because few lyrics nail the feeling of mind-racing anxiety better than this song, and partially because the Matilda musical is gonna be a movie soon starring Emma Thompson and Lashana Lynch... so get into it!

"Rose-Colored Boy" by Paramore
Let's end this on a positive note. Paramore's anxiety anthem is a great excuse to get up and dance out some of those nerves/low feelings, which genuinely helps. Trust me.

Leah Marilla Thomas is an entertainment writer, UNC alum, and former Hasbro Toy Tester (yes, that's a real thing) who loves The Good Place and Love Island equally. In her alleged spare time, she's probably either at the theater, in a park, or watching basketball.