As a newbie traveler (I just got my passport this February), I've learned there are endless choices for vacays. You could pick a beachfront resort in Bimini, Bahamas, or an outdoor staycation in Lake Norman, North Carolina. But might I suggest a little corner of the world called Reykjavík, Iceland?
Iceland might seem like a non-traditional destination—especially for a first-time globe trotter like myself. But after visiting the capital city this past March, I can say with confidence that between the rugged landscape, fresh af seafood, and geothermal spas (fancy words for natural hot springs), traveling to Iceland should be a no-brainer. Sure, the freezing temperatures were a doozie (pack your layers, ladies!), but seeing the aurora borealis irl made up for the 20-degree weather, if ya ask me. The Icelandic sea-salt facial and body rejuvenation sauna certainly helped, too. But I'll get into that soon.
Look, cold wintery vacations aren't for everyone—trust me, I'm a Southern belle who believes anything under 60 degrees is winter. But cold weather couldn't keep me from exploring Reykjavík's sweeping hills or downing some of their famous fresh-from-the-sea lobster rolls. Because if you think an all-inclusive in the Caribbean can measure up to the Nordic island and all its wonders, prepare to be amazed by my vacation guide, below. Trust me: it's foolproof for the gals who've never had to buy a scarf and coat combo before. Because yes, that was me pre-Iceland, lol.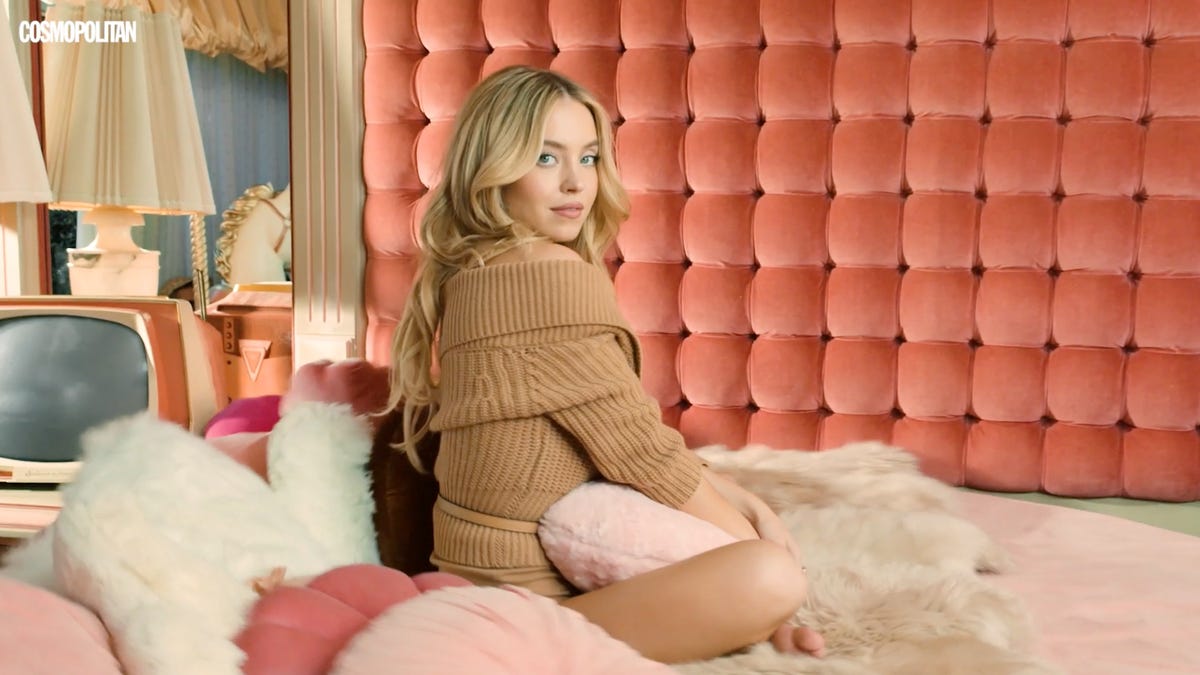 STAY
The Reykjavík EDITION: The idiom "like a fish out of water" perfectly explains how I felt when I walked into this hotel. I'm used to staying at Airbnbs and the cheapest hotels I can find on Google—ya know, regular middle-class things—so vacationing at a five-star hotel was a luxe experience. I mean, the exterior just screams "fancy," with its brownish timber paneling, and glass windows that reflect the gorgeous views of the nearby harbor. The interior also looks next to perfect, with a fireplace surrounded by loveseats, armchairs, and custom totem sculptures. Then there's the volcanic rock flooring and warm, soft light from the lighting, all of which gives a homey, winter cabin-y feel. But, you know, make it *Icelandic.*
I can go on and on about the decor, but what makes The Reykjavík EDITION extra special is the amenities. I'm talkin' 24-hr room service that I most definitely took advantage of; a spa that includes a Hamman, steam room, and sauna (more on this later); and of course, the hotel's signature restaurant, bar, and rooftop. Tides, the restaurant, is headlined by Michelin-star chef Gunnar Karl Gíslason and features classic Icelandic dishes, like northern Atlantic salmon and arctic char. More on that later.
While I loved exploring all of the hotel's dining areas, my favorite spot had to be the roof. With floor-to-ceiling glass windows, you can see Reykjavík's skyline—it's different from NYC's, of course, but the cozy town certainly exceeded my expectations. Especially because you can get a glimpse of the Northern Lights if you're lucky. Lady Luck blessed me during the trip with multiple sightings (brag).
Then, there was my room. I got a guest king, and it was *literally* heaven on earth, with courtyard views, a mosaic-tiled bathroom complete with a rainfall showerhead, and a bed complete with custom linens and super fluffy pillows. As an added touch, the room also came with Le Labo amenities, a fully-stocked mini-bar, and a robe and slipper combo. Now, I've worn lots of robes—it's my family's go-to holiday gift—but when I say this hotel's robe felt like baby lotion on my skin...I am not exaggerating. The slippers were like walking on clouds, fr. You bet I took some time to lounge in my robe fully nude, drinking champs, and enjoying all the luxuries The EDITION had to offer.

PLAY
Take a dip in the Sky Lagoon: A lot of people visit the Insta-famous Blue Lagoon when they're in Iceland, but my advice is to skip it and head to its sister location, the Sky Lagoon. It's less crowded, for one, and it has an unbelievable view of the Atlantic Ocean. It's a volcanic hot spring overlooking the horizon, so you can bathe in the warm water while watching the sunset (or sunrise, depending on how early you get there). There's also a swim-up bar where you can order specialty cocktails, or be like moi and drink Icelandic wine.
While I was there, I also tried the seven-step ritual Sky Lagoon is famous for. Basically, Iceland is all about natural healing and wellness, and this traditional circuit is meant to put your body to the test. I'm not gonna give you a play-by-play, but essentially, it's supposed to cleanse your body from the inside out using warm water, cold water, dry air, cold air, and warm steam. Fair warning: the ritual is tough af. But if you're one of the few brave souls who can endure it, your body will feel effing amazing afterward. I can testify.
Relax and unwind at the spa: Idk if it's because this was my first time visiting a spa ever, but my experience at the hotel's in-house spa was unworldly. They had everything from a steam room to a relaxation bar and even Nordic wet areas to check out pre- and- post-treatment, which I def took advantage of. Then, when it came time to get pampered, I went for a facial treatment. My skin? The pictures speak for themselves. Un. Real.
I also checked out some of the other facilities, like the Hamman, steam room, and sauna. I will say, the sauna and steam room, like the ritual at Sky Lagoon, are pretty intense. If you can, take out all your jewelry beforehand—my nose ring and septum piercing were BURNING after sitting for just thirty seconds in the steam. Felt great after though, so 10/10.

Take a stroll in downtown Reykjavík: You're going to want to save some time to explore, because this town is cute, warm, and friendly. You'll find several chic boutiques, local coffee roasters, and mini pop-ups of your favorite American designers—so prepare your wallet accordingly. Sprawled in between the gift shops and fast food joints like Subway (because even in Iceland you can find good ol' American fast food) are a handful of local liquor stores and shopping centers where you can buy Icelandic spices and herbs like volcanic salt or sea salt.
Outside of shopping, the beauty of downtown Reykjavík is Rainbow Street, which, yes, is a long road painted like a rainbow. It's beautiful in the daytime when the sun hits the pavement just right, but even at night, when the shops close and bars and clubs open, the colors still accentuate the light of the city.
EAT
Grab a bite (or more) at Tides: The hotel's in-house restaurant, which I mentioned a little earlier, is to effing die for. I've had good food, and I've had great food. And, I can most certainly say the Nordic cuisine at Tides is in the latter group. I ate an eight-course meal—or at least I think it was eight, irdk I was too busy stuffing my face—that included pretty much every variety of seafood I can think of. I wasn't fortunate enough to try their breakfast food (boo), but I have no doubt their breakie is just as tasty as the dinner menu. You can eat here even if you're not staying at the hotel, and I highly recommend you do.
Visit Stormur Bistro & Bar for lunch: I'm not a sandwich gal. I like a Panera grilled cheese every now and then, but my palate leans more toward pasta or sushi for a midday meal. That said, if I had to eat one sandwich for the rest of my life, it would probably be from Stormur Bistro and Bar. The bistro is located at Hvammsvík Nature Resort, a small, intimate getaway tucked away in the countryside. Most of the menu features traditional lunch food, but their sandwiches? Whew. There ain't nothing like their sourdough roast beef. My first bite had my tastebuds feelin' like Jimmy Neutron when he has a brain blast. It was JUST. THAT. DELICIOUS. My only regret is that I didn't order more. *Sigh*.
Have a cup of (Icelandic) joe at Reykjavík Roasters: While exploring downtown Reykjavík, I stumbled upon a few coffee roasters, and as a hard-core coffee fiend, how could I visit another country and not try their beans? I'm glad I did, because Iceland has some pretty damn good lattes. Sweet enough to satisfy my sugar cravings but still deep and rich, so you can actually taste the coffee. Dare I say the lattes alone are worth the trip across the pond?

Mel Curry (she/her) is the current assistant editor at Cosmopolitan, where she covers everything from lifestyle to politics. You can often find her watching The Real Housewives of Atlanta or discovering local coffee roasters. Before joining Cosmo, she was an editorial assistant at Hearst Magazines, writing for Women's Health, Elle, and more. Follow her on Instagram and the bird app aka Twitter.